Dear Mr and Mrs Jain, Our family thank You and the Rudraksham team for the good services, divine and powerful beads we received from you. These beads have tremendously help us and continue to do so. My brother is feeling better and great positive change is happening in his life. The beads have started working on the first day of wearing and the cleaning of negative energies were felt followed by calmness of mind. I'm no more suspicious, confuse, stress , angry or nervous but more confident , fearless and calm. I'm wearing it every day as I am a strict vegetarian whereas member of my family wear it on fasting days. Rudraksha have also cured tinnitus and speed the healing of my cervical injury. I've resume the study and the practice of the Yoga Sutras of Patañjali. Rudraksha is making me focus and grounded. I have a big faith in these divine beads and trust in Rudraksham. From our heart thank you for your kind patience and for helping humanity. Lord Shiva always bless you.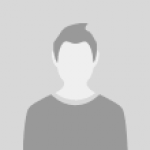 Namaste Really adorable, all good and rapid , especially the family bliss pendant Gauri Shankar is Amazing until now the most lovable Rudraksha I have had!!!!(Yes I adore pray like and revere all them from one to thirteen mukhi etc,) but I really am in love with this Gauri Shankar IS SUPERB!! May Always Maa Bhavaani bless You Thank you Sincerely Paolo. Om nama Shivaya!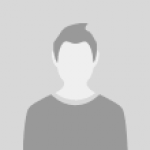 Hello, Many times ago I ordered Black Hakik mala. Product is very very jenuin. I used it daily for Japan mantra and also I wear it in my neck. Result is magical. So I made new order today here @Rudraksham about black horse shoe framed.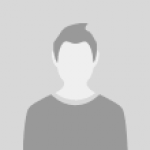 Jai Shankar Harinesh, I am enjoying the items that were sent to me. I am, of course, still getting used to the power emanating from the 2 mukhi yantra. The first night it was here in my puja room, a very odd thing happened, and I sense its ascension powers in my meditation. Thank you so much for offering such a helpful service to mankind, by having your Sri Guruji bless these items with the power of Gorakasanatha Mahadeva. Jai Rama,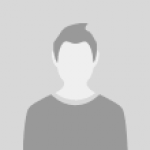 Rudraksha & Rudrani In Gold Mala
Dear Madams and Sirs, Good day to you. Received Rudraksha & Rudrani in gold mala and Rudrani mala on the 18th of April, 2015 afternoon with many many thank you!! Both of mala are so beautiful and now wearing Rudraksha & Rudrani in gold mala. I really feel so great! Thank you so much for your arrangement :)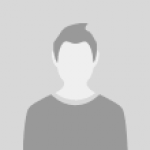 Dear Neerja and Rudraksham Team, Thank you so much, The Charan Pàdukà arrived in perfect condition! The metal manufacture is wonderful : Art craft's details are Stunning, (in the both sides)!! The Sacred Symbology engraved : Surya-Omkaran-Shiva's Trident, are very very Precious. Now, the Pàdukà are in my Pooja, and I carry out to them "padnamaskar".... THANK YOU again! "Lokà Samastà Sukhino Bhavanthu OM Shanti Shanti Shantii"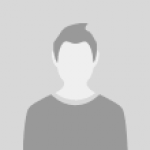 Satisfied With The Beads And Its Quality
Namastae, At the outset i express my sincere gratitude to you and your team on sending in the requested 'Rudraksha' beads in time i am in receipt of the same, as I firmly believed the beads are consecrated with the rituals and I am really happy and extremely satisfied with the beads and its quality. I would in future recommend my friends of your products and stores for any requirements on 'Rudraksha' and its products.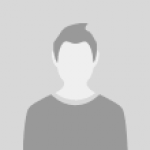 Dear Harineshji, Thanks for delivering the item before time. I was afraid where to get rudraksha in original and 100% pure then I searched in the net and found your website.It was very much helpful to get the product along with related mantras from your website. This was my first ever shopping from Rudraksham.com and I am satisfied with your services till now, but I will write my review about the quality and durability of the product after using it for few months. Hope for the best and thanks again. Best Regards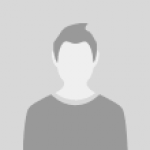 Dear Neerja, Thank you for your prompt response. I received the 'Ek Mukhi Rudraksha' (my first order) a few minutes back. I like it very much - it's size, shape and color. It is truly a collector level rudraksha. Thanking you.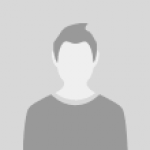 I received the items dispatched by you. Thank you. There is a clear difference in the rudrakshas supplied by you and those sold by street vendors. Rudrakshas supplied by you are looking quite natural without any artificial colour. ( some rudrakshas i purchased earlier from street vendors had red colour, which got washed away in water). Even the natural stem from the rudraksha is still intact. removing the stem with needle exposed the natural hole in the rudraksha seed. Another positive point is that rudrakshas sold by you are already energized on auspicious day.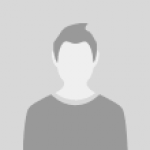 Hi Sir, I received my 12-mukhi rudraksha. The bead is of top quality. And I really appreciate you for tying a black thread to the pendant and also for energizing it with ghee. So nice of you.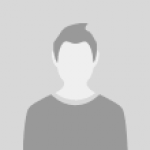 Namaste Ms Neerja, I just received the package a while ago. The 13 mukhi is so beautiful. It's brimming with divine energy by the looks of it. I would like to thank you again for choosing the right bead for me.